A Reputation Built on Service
Charles Jordy Sr. started Jordy Construction in 1958 with a passion for creating spaces that mattered to people – spaces that inspired and brought people together. Fast-forward 60 years and Charles Jordy Jr. still runs the firm with that same passion today.
Our Mission
Jordy Construction's mission is to deliver consistent, innovative and high-quality construction services. We provide value and serve our clients with integrity to help bring their vision to life through the built environment.
Skill
Taking pride in the craftsmanship and quality of our work.
Integrity
Doing the right thing, every time.
Responsibility
Recognizing and being accountable for what needs to be done, when it needs to be done.
Professionalism
Taking our role in achieving your vision seriously.
Environmental Stewardship
Jordy Construction understands the importance of sustainability and environmental responsibility in the built environment. We take care to incorporate green building principles and products wherever possible. Many members of our team are LEED certified, ensuring we take every opportunity to protect the future of our environment and your investment.
Building Smarter
Jordy Construction makes the construction process more efficient and effective than most traditional firms by incorporating a Lean Construction approach to our projects. Designed to increase productivity, reduce safety hazards and cut costs, our approach helps projects stay on time and on budget, as well as keep everyone safe. We maximize value while minimizing waste.
Safety
Jordy Construction strives to make our work sites safe for every person who works on or visits the site by creating a culture of safety within our company. Jordy has a program in place to award and recognize individuals who make job site safety a top priority. We're committed to such high standards of safety because we value our teams and our clients.
Continuous Improvement
Jordy Construction promotes a culture of continuous improvement by supporting educational trainings for our team including:
AGC
OSHA
LEED
Lean
ASHE Infection Control
We also offer educational tools to support professional growth and consistently promote from within our ranks.
Diversity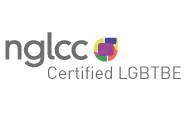 Jordy Construction is committed to developing and promoting employees without discrimination, period. Embracing of our ethnic, cultural, gender and sexual orientation diversity has nurtured our employee family and allowed for tremendous personal growth within our teams. Because of our diversity, we're able to bring more perspectives to our projects. We are also proud to be LGBT-certified and continue to be advocates for businesses that represent diversity.